Lately I've become a TV whore. No jokes, this is serious crap people. I'm the girl that NEVER watches TV. I'd much rather be outside, crafting a project, listening to music. Yep, pretty much anything other than watching tv. I get SO sick of the noise box well....making noise. I blame it on the discovery of Netflix. Holy batman, there's so much good shit that I've been missing! Oh, and that it's cold as
balls
outside, a
FOOT
of snow last week & then I became plagued with the flu.
Anyway, ya'll Kentucky was made PROUD tonight. Please don't break my heart and tell me you're not a fan of The Voice. If ya don't need me to list the reasons that it's such a GREAT show, these two heart throbs should make it well worth your time!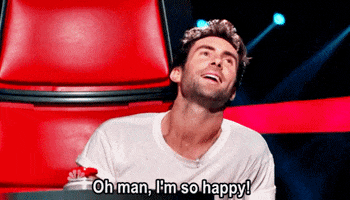 Anyway, this girl made KY proud tonight by making it through. Team Blake, ya'll! Not that ya didn't need another reason to root for my future ex-husband! Move over, Miranda!
I'm not sure she will win the whole thing, but I can't help but root for a local Kentucky girl!
Ashley